Weather News – Severe weather threat in TAS, VIC and NSW as Tasman Low looms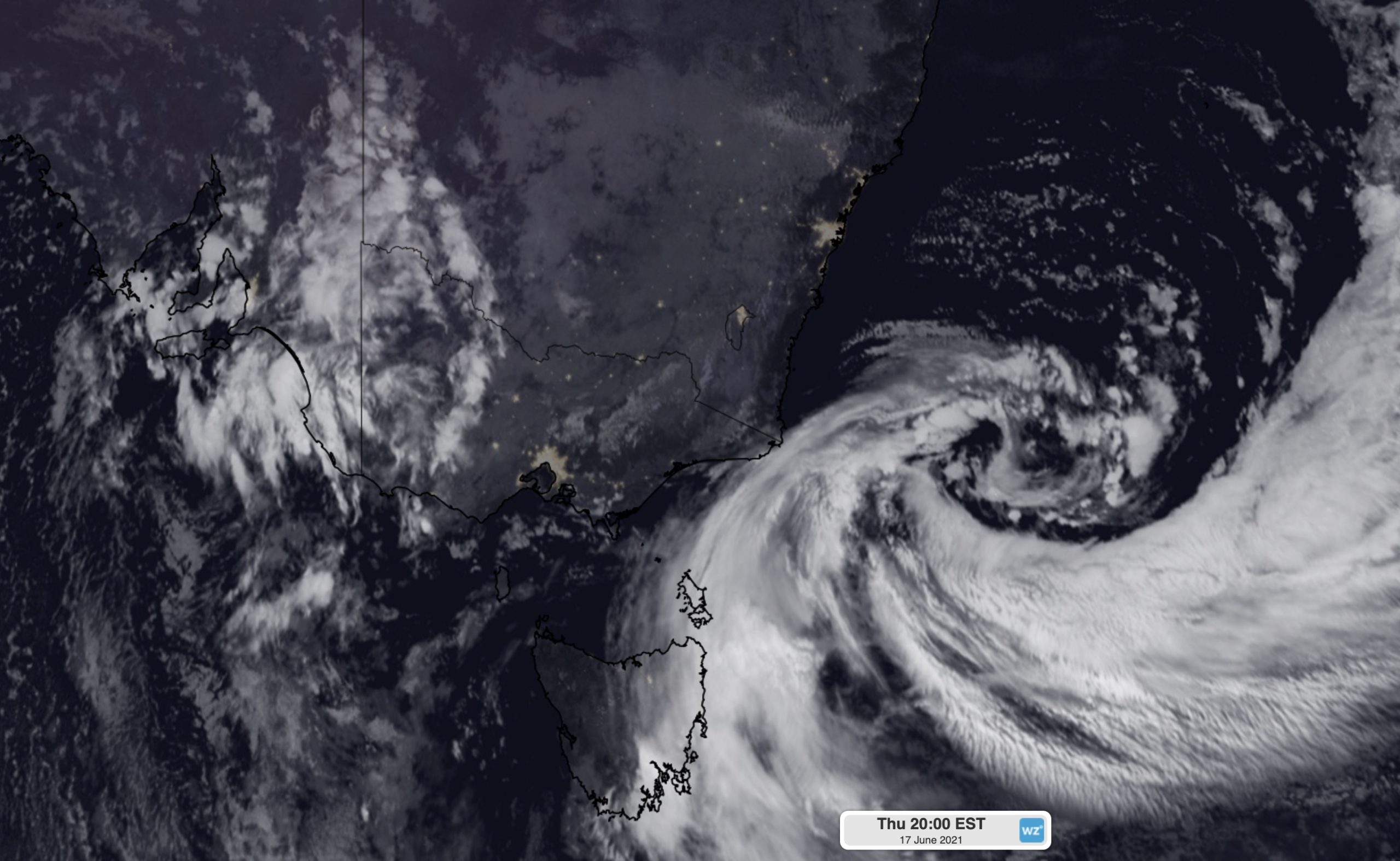 Severe weather threat in TAS, VIC and NSW as Tasman Low looms


Ben Domensino,

Thursday June 17, 2021 – 20:40 EST

A deepening Tasman Low will bring a burst of wind, rain and large waves to parts of Tasmania, Vicotria and NSW between Friday and Sunday, with flooding possible in some areas.
A cold front that moved over southeastern Australia on Wednesday has since given birth to a low pressure system over the western Tasman Sea.
By Thursday night, the low could be seen clearly in satellite images, sitting roughly 350 km to the east of the eastern tip of Victoria.
Image: Infrared satellite image showing a low pressure system over the Tasman Sea on Thursday night.
This low is expected to…