Weather News – A perfect recipe for wet weather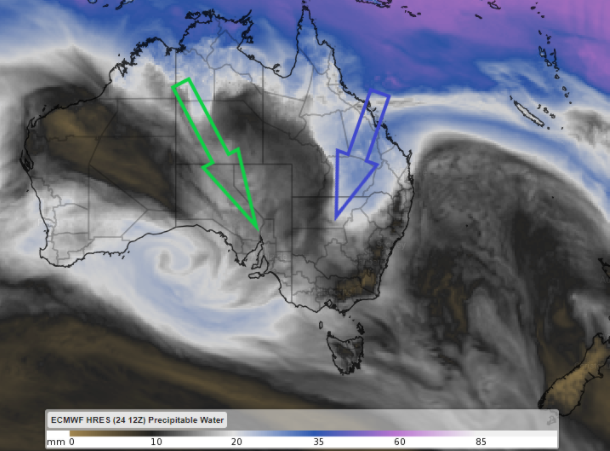 A perfect recipe for wet weather


Graeme Brittain,

Saturday September 25, 2021 – 17:22 EST

The stage is being set for an outbreak of wet and potentially severe weather over southeast Australia next week.
An area of high pressure currently centred over the Bight will slowly migrate over the Tasman Sea during the coming days; in the process, the high will transport low-level moisture across eastern Australia.
At the same time, a deepening trough presently situated in WA will gradually move east. This trough will encourage humid air over the warm waters to the north of Australia to glide towards the nation's southeast.
Image 1: precipitable water (a measure of the amount of moisture in the…