We are excited to announce that Fraser Coast Gran Fondo will be coming to #Herve…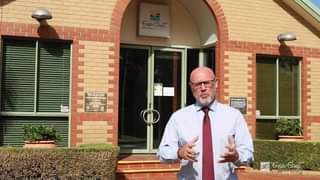 Thanks to Visit Fraser Coast, we're thrilled to be launching Australia's newest cycling event, the Fraser Coast Gran Fondo.
Deputy Mayor Darren Everard, on behalf of the Fraser Coast Regional Council, looks
forward to welcoming riders from all over Queensland to this amazing new event.
The Gran Fondo has something for everyone. From the traditional 130 KM Gran Fondo, which will tour the stunning Fraser Coast region, to the 80 KM Medio, the excitement of a Crit race to the La Familia and Piccolo rides, ensuring whole family gets involved.
The Fraser Coast region welcomes you and looks forward to seeing you on your bike on the 21-23rd May…


Click here to view the original post.