Two men allegedly leave Queensland medical centre with $200,000 repair bill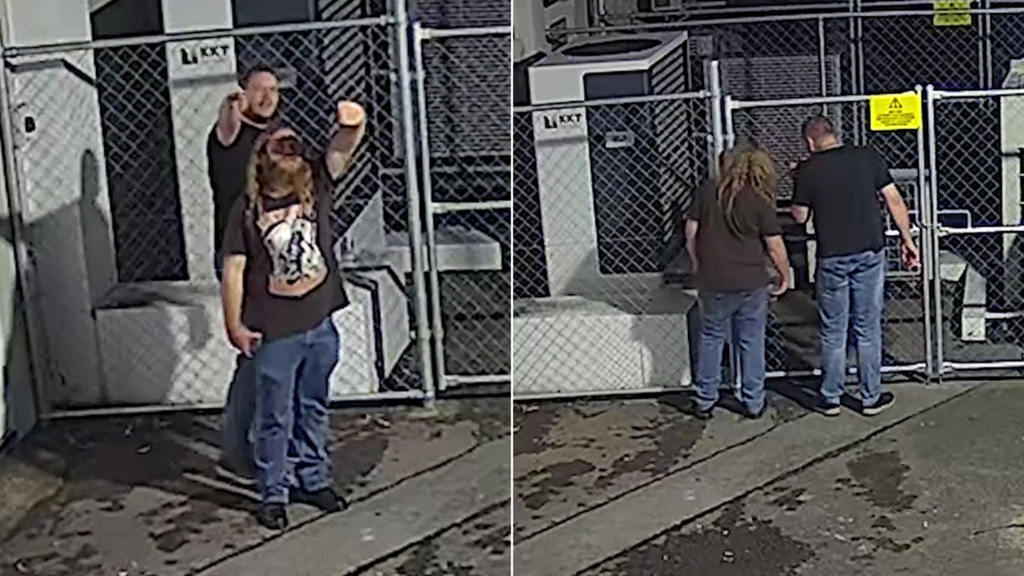 Two men have allegedly caused a Queensland medical practice $200,000 worth of damage with the flick of a button.
Police have released CCTV footage of the men wanted over the alleged "wilful damage" incident in Logan on February 20.
Watch the CCTV footage above
The footage shows the men switching off the chiller unit belonging to Queensland Radiology Specialists in Springwood about 1am.
The men are then seen leaving the premises.
The act caused a chain of complex events which led to the clinic's MRI machine to fail.
"The disabling of the chiller in the middle of the night caused the MRI helium containment unit to fail within eight hours and the helium inside to expand and explode through the ducted 'quench' pipe," Patrick Bergin,…